Correlate Energy Corp. (OTCQB: CIPI), formerly Triccar Inc., through its two subsidiaries, Correlate and Solar Site Design, offers a complete suite of proprietary clean energy assessment and fulfilment solutions for the commercial real estate industry. The company believes scaling distributed clean energy solutions is critical in mitigating the effects of climate change. CIPI is at the forefront in creating an industry-leading energy solution and financing platform for the commercial and industrial sector. The company sees tremendous market opportunity in reducing site-specific energy consumption and deploying clean energy generation and energy efficiency solutions at scale.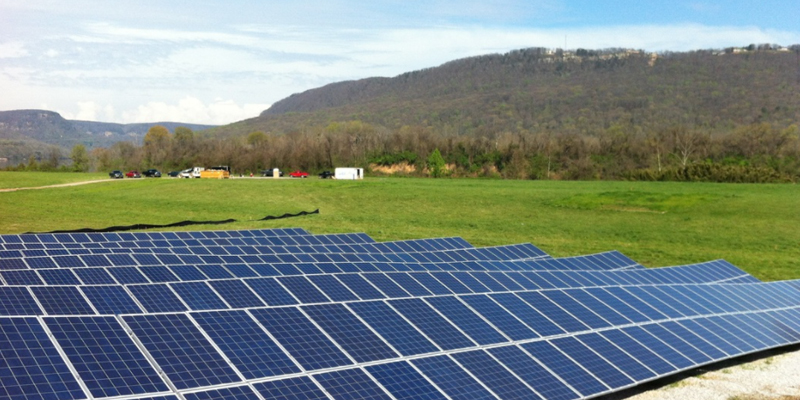 The opportunity exists to remove friction between today's legacy finance process and the needed clean-energy upgrades developed within the company's program technologies. For the U.S. to reach its 2050 carbon goals, 200,000 commercial buildings must be retrofitted every year until that date. That represents approximately a 5-10x increase over the 2022 industry process run rate.
CIPI announced completion of its acquisition of 100% of the equity of Correlate Inc. and Loyal Enterprises LLC dba Solar Site Design on December 28, 2021. The company notes these acquisitions occurred at a key inflection point of its growth. CIPI currently enjoys channel and sales partnerships with Fortune 250 companies and a strong, proven industry network.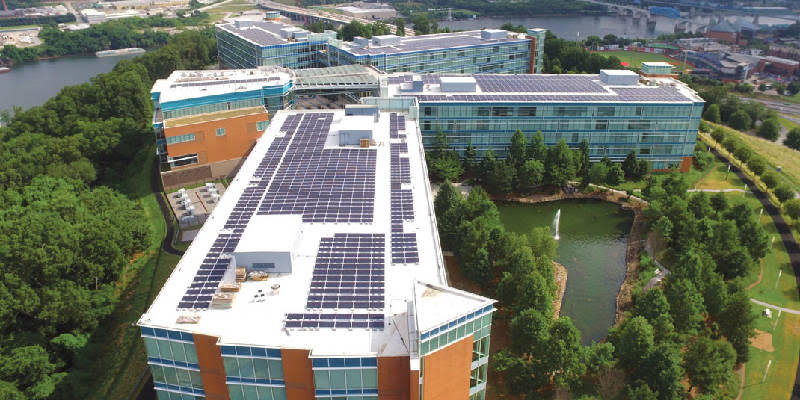 The company's transparent, leading-edge model changes value delivery for both facility owners and proven solution providers seeking scale. CIPI believes its rapid growth is due to industry demand for actionable, cashflow positive energy programs and the underlying carbon reduction mandates taking effect globally.
The company has been aggressively moving to rebrand, with efforts including a revised website, investor presentation materials and an investor relations awareness campaign. Correlate recently applied for a Nasdaq uplisting and is currently executing on a $200 million project pipeline.
Subsidiaries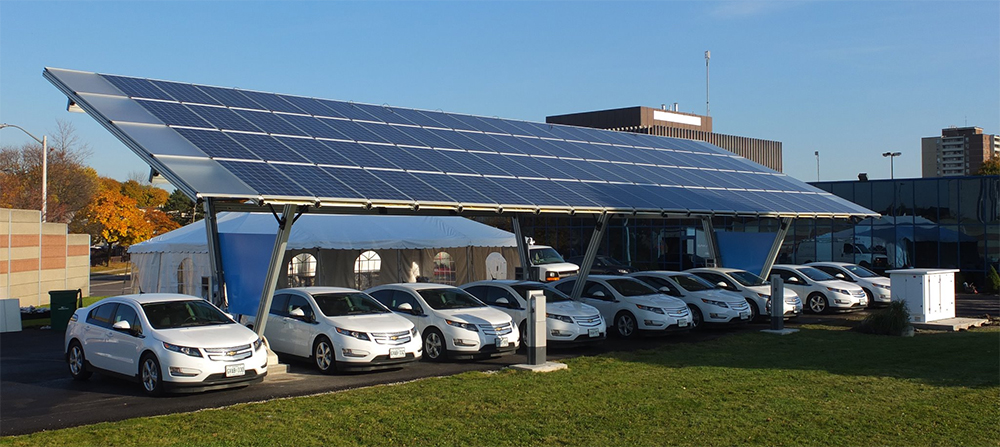 Correlate, founded in 2015, is a portfolio-scale development and finance platform offering commercial and industrial facilities access to clean electrification solutions focused on locally-sited solar, energy storage, EV infrastructure, and intelligent efficiency measures. Its unique data-driven approach is powered by proprietary analytics, concierge subscription services, and a highly scalable national fulfillment network to help building owners profit from fully funded, turnkey decarbonization and facility health programs. The platform is designed for commercial and industrial real estate owners seeking to significantly improve net operating income while meeting carbon reduction goals. The platform provides energy programs for commercial property portfolios and requires no upfront capital. Client organizations reduce their risk and generate more profits by leveraging Correlate's unique payment programs to put more cash in the bank. Deploying Correlate's strategic energy programs and energy management systems allows property-owning organizations to complete big energy changes across their portfolios.
Solar Site Design, founded in 2013, is a U.S. Department of Energy Sunshot Catalyst winner that provides customer acquisition and project development tools for the commercial solar industry. Its commercial marketplace platform connects highly qualified project opportunities to leading solar construction companies nationwide. The Solar Site Design platform gives commercial and industrial property owners access to the best price for a commercial solar system. Commercial solar analysts provide property owners a site assessment and working project proposal. Solar Site Design's team of solar engineers finalize the design while approved financing providers help clients explore financing options for their projects. Then, approved contractors in Solar Site Design's Marketplace bid on the projects, ensuring commercial and industrial property owners get the best estimates for their projects. Solar Site Design's marketplace process promotes transparency and fair pricing. Its team of experts has nearly 20 years of experience in the solar industry. Only reputable, experienced, certified (NABCEP), licensed, bonded and insured contractors are accepted into the Solar Site Design Marketplace.
Market Outlook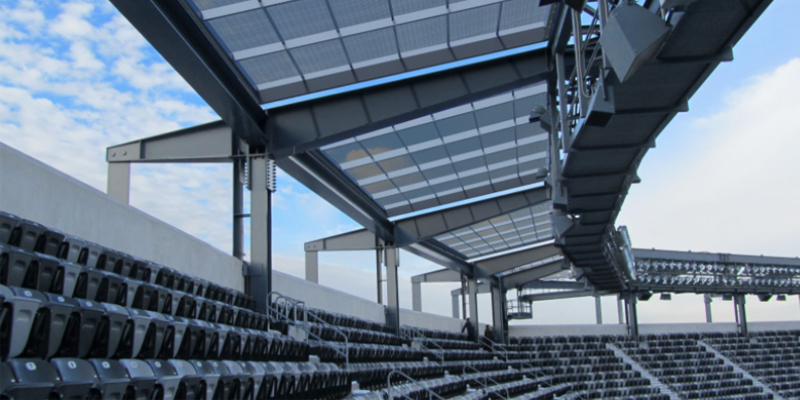 CIPI is in a rapidly growing market with a unique offering to address a total market of more than 5.9 million commercial buildings in the United States, according to the U.S. Energy Information Administration. Currently, the company's wholly owned subsidiaries, Correlate and the Solar Site Design, have an opportunity pipeline of over $100 million in commercial projects with more than $20 million in awarded backlog. According to the Rocky Mountain Institute, portfolio energy optimization is a $290 billion market in the United States driving deep financial savings and energy efficiency across the commercial sector.
Commercial buildings consume more than 35% of the generated electricity in the U.S. and are underperforming in energy efficiency at every level. These buildings waste energy, emit too much carbon, and are too costly for owners and occupants, but retrofits are not happening at the rate or scale needed.
In today's real estate market, portfolio property owners own most commercial buildings. Yet most building efficiency work is focused on single buildings, thereby missing the distinct needs of this owner class which has very different needs than traditional owner-occupiers. The diverse nature of commercial buildings, combined with technology and performance uncertainty, make simple energy optimization initiatives – which could greatly reduce energy use and improve building value – financially unattractive, resulting in slow adoption rates. CIPI's financial instruments and software breakdown this issue known as the "split incentive", unlocking the majority of the addressable market.
Management Team
CIPI has in place a nationally recognized management team that has been active in the energy market since 2005.
Todd Michaels is President and CEO of CIPI and founder of Correlate. He formerly served as Vice President for Innovation at SunEdison and Senior Director Distributed Solar at NRG Energy. He founded Correlate in 2015 and has 16 years of experience in the energy industry. He graduated from Indiana University with a B.S. in Computer Information Systems.
Channing Chen is CFO at CIPI and Correlate Inc. and brings over 16 years of experience in the solar industry as a developer, financier, and business unit leader. He has held executive management roles at Solar Power Partners (acquired by NRG Energy), where he was a founding employee, SunEdison, and NRG Energy (NYSE: NRG). Most recently, Mr. Chen was founder and Managing Partner at Breakaway Energy Partners LLC – a distributed energy financing and market-making platform. To date, Mr. Chen and his teams have raised over $1.5 billion in financing across residential, commercial, and utility scale solar and energy storage projects representing over 400 MWs. He holds a B.A. in Environmental Chemistry from the University of California at San Diego and an MBA from the University of Southern California. He is also an advisor and early-stage investor to several startup companies in the renewable energy space.
David Bailey is Chief Revenue Officer of Correlate Inc. With over 15 years of executive sales, supply chain management, and energy efficiency experience, he is responsible for ensuring the success of the National Commercial Sales Unit across multiple regional project teams. Mr. Bailey created and launched the Transformation Services team while at Wesco for its multibillion-dollar Distributed Energy Resource division, formerly Westinghouse. His focus was on IoT-enabled efficiency and plant floor automation-based services. Before that, he spent several years in Global Account Sales Management, with GE Supply as a Program Manager, and is a Commercial Leadership Program graduate. Mr. Bailey received his B.S. in Mechanical Engineering from the University of Kentucky.
Jason Loyet is VP of Commercial Sales of Correlate Inc. He is a cleantech executive with over 20 years of experience leading high growth solar energy and software start-ups. Mr. Loyet is a U.S. Department of Energy SunShot Catalyst award winner for his work building the Solar Site Design technology platform. Before joining the solar energy industry in 2005, he founded and sold two software companies in the streaming media (GlobalStreams) and newspaper publishing (MyCapture) industries. Mr. Loyet currently serves as a Member of the Board of Directors for the Tennessee Solar Energy Industry Association (TenneSEIA).
Deke Welling is Head of Project Development and Fulfillment Services at Correlate Inc. He has over 19 years' experience in the energy industry with an emphasis on renewables and energy efficiency over the past seven years. Prior to entering the renewables sector, Mr. Welling was the CEO of Welling Resources, an energy development company focused on the exploration of oil and natural gas reserves in the U.S. It was this experience that led him into the renewables sector and leading a charge for more sustainable resources. Additionally, Mr. Welling also served as the CEO of Circle L Solar Inc., a top 100 solar installer in the United States since 2016. Through his leadership, Circle L Solar experienced a growth rate of over 2,250% from 2016 to 2019, resulting in his company being listed on the Inc. 5000 list of the fastest growing private companies in the U.S. (Rank #176) and being named 'Top Energy Company' and 'Entrepreneur of Year for the Energy Industry' by the American Business Awards® in 2019 and again for 'Entrepreneur of the Year' in 2021.
Kevin Warren is Head of Construction and Development Engineering at Correlate Inc. He is a solar veteran with over 12 years of experience in the field. Prior to co-founding CLS, Mr. Warren was the owner of Beacon Consulting and has originated, consulted, designed and/or engineered over 122 MW of PV installations ranging from small commercial to utility scale projects throughout Texas, California, Colorado and North Carolina. He holds a Photovoltaic Technical Sales Professional Certification from the North American Board of Certified Energy Practitioners and certifications from Solar Energy International in PV Installation, PV Technical Sales, PV battery-based design, PV design and engineering, and PV operations and maintenance. Along with PV expertise, Mr. Warren is a LEED Green Building Associate, a certified building analyst from the Building Performance Institute, a Certified Renewable Energy Professional from the Association of Energy Engineers and holds a designation in High-Performance Sustainable Buildings from the BOMI Institute. He studied Electrical Engineering at the University of Texas at Arlington.
Tom Kunhardt is Director of Customer Success at Correlate. He previously held a similar position at Clean.Tech and was Corporate Trainer, Learning & Development, at NRG Energy. He has 15 years of experience in the solar and clean energy industries helping homeowners and businesses find solutions to their energy needs. He holds a bachelor's degree from the University of Massachusetts.
TraderPower Featured Companies
Categories